"In the spirit of good health we are dedicated to providing our patients with an exceptional personal experience. Our goal is to have a positive influence on their lives and include them in our dental family."
Dr. Cho is a 2005 graduate of the University of Toronto Faculty of Dentistry. He completed a Master's Degree in Dental Science and also received his certificate in Prosthodontics from the University of Connecticut Health Sciences Center. In his free time Dr. Cho likes to play squash, golf, tennis and piano.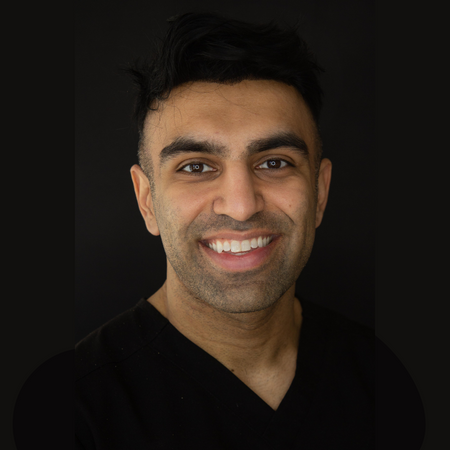 Dr. Mandip Puri is the newest addition to Huronia Dental Centre. He graduated from University of Toronto Faculty of Dentistry with a Doctorate of Dental Surgery (DDS). Prior to this, he completed an undergraduate degree, in Biology, at McMaster University and subsequently a masters in Biochemistry and Immunology at the University of Calgary. Dr. Puri maintains a keen interest in scientific inquiry, having previously researched targeted therapy in cancer. He has since published in scientific journals such as Nature Immunology. Outside of his academic endeavors, Dr. Puri has worked with the United Nations and the World Health Organization. He has also embarked upon mission trips to various communities in Cambodia, providing dental care to under-serviced communities. In his spare time, Dr Puri can be found reading a book at the local coffee shop, hiking or spending time with his family in Innisfil.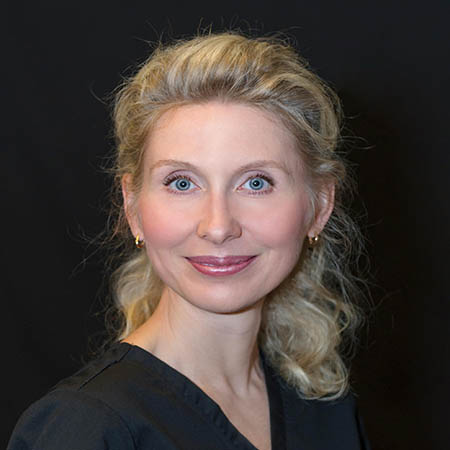 Dr. Olga Makhanova received her first dental degree in Russia. After moving to Canada, she graduated with distinction from the University of Minnesota in USA, and is especially proud of her award for professionalism in patient care and clinical excellence.
Dr. Olga is in love with dentistry as a profession. Dentistry allows her to help patients with pain and can help to make everyone's life better, also allows for the possibility to help in so many different ways! While in University she took courses on geriatric dentistry and worked in a long-term care facility. Dr. Olga especially loves the part where she can talk to her patients, and is honored to hear their stories, and of course to share hers.
In her free time, Dr. Olga lives her life through the eyes of her two elementary school-aged kids. She enjoys doing art projects, being a gardener in her new house in Newmarket, and playing tennis with her handsome and hilarious husband.
"I am proud to serve the community of Midland where everyone is earnest and real, and lifestyle is unique and so different from Toronto. My goal is to help you get a smile you want, keep your teeth strong so that you can enjoy your favorite food, to earn your trust and provide lasting care."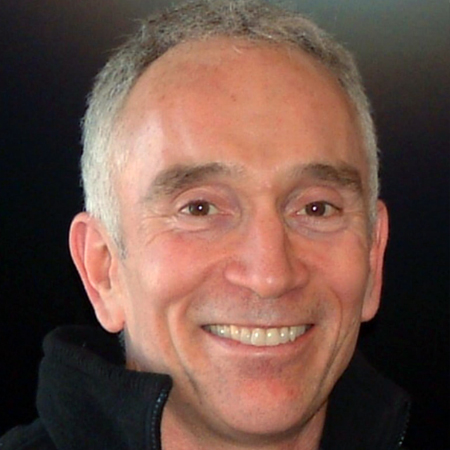 Dr. Don Farquhar received a Bachelor of Science Degree from the University of Toronto and graduated from the University Of Western Ontario Faculty of Dentistry in 1979.
After practicing in northern Ontario in Marathon for eight years he and his wife Bonnie settled in Midland, where they have raised their three daughters.
Dr. Farquhar is keen on maintaining his knowledge and skills and attends numerous educational courses, study clubs and conferences every year. He particularly enjoys providing care for his patients and working with them to maintain their oral health.
When he's not being a dentist you can find Dr. Don running, biking, swimming, hiking or snowshoeing in the Midland area. He also enjoys music, playing fiddle, guitar and mandolin.
Dr. Farquhar belongs to:
The Ontario Dental Association
The Canadian Dental Association
The American Academy of Dental Sleep Medicine
Canadian Sleep Society
American Academy of Sleep Medicine
Dr. Hon Phong studied at the University of Toronto and obtained a Bachelor of Science in Human Physiology. He moved forward to obtain his Doctor of Dental Medicine Degree at the University of Saskatchewan, graduating with distinction. Dr. Phong is pleased and feels greatly rewarded by his role in helping patients improve their oral health and wellness. He particularly enjoys working with children and helping to develop and encourage life long habits of good oral hygiene.
In his time away from work, Dr. Phong loves photography, sightseeing and keeping busy at home with his adorable and funny daughter.
Laurie Lethbridge - Sterilizer Assistant
Laurie joined the Huronia Dental Center team in June 2018 . Laurie achieved her certification of Dental Office Radiography in August 2019 and her MDR Techniques certification in October 2020. Laurie enjoys her job and is grateful to work with such an amazing team. Laurie was born and raised in Penetanguishene and still lives in the area. Laurie is married and has two boys. When Laurie is not working she enjoys sitting by her pool, gardening, skiing, traveling and spending time with her family and friends.
Natalie Nielsen - Certified Dental Assistant
Natalie studied for two years at Georgian College for Medical Reception and graduated in 2009 then did a 2 week placement helping the receptionists at the Huronia Dental Centre. She went back to school at Everest College for the Dental Assistant level II program. She began working full time with the Huronia Dental Centre immediately after graduating in 2010. Natalie lives in Penetanguishene with her husband James and three children. She is very family oriented and enjoys spending her time outdoors camping, hunting, fishing, playing hockey and baseball.
Sonia Miller - Registered Dental Hygienist
Sonia Miller graduated in 2000 from the Dental Hygiene program at College Boreal in Sudbury. She maintains yearly certifications with The College of Dental Hygiene, The Ontario Dental Hygiene Associated, the Simcoe County Hygiene Association and first aid and CPR. Every year she also attends many continuing education courses. In her spare time she enjoys spending time with her family, skiing, golfing and boating on Georgian Bay! She has been with the Huronia Dental Centre family team since 2006!!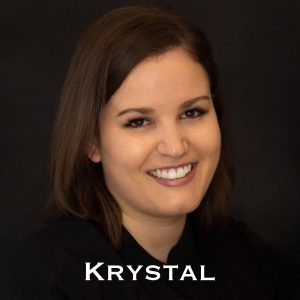 Krystal Laramie - Registered Dental Hygienist
Krystal is a Registered Dental Hygienist. She began her dental hygiene education at Cambrian College in Sudbury, and then transferred to Georgian College in Barrie where she completed the dental hygiene program and graduated with honors in 2013. She is currently a member of the College of Dental Hygienists of Ontario, the Canadian Dental Hygienists Association, and the Simcoe County Dental Hygiene Society. She attends regular continuing education courses and seminars to further her knowledge and remains current in dental hygiene topics in order to provide the best patient care. Krystal was born and raised in Penetanguishene with her three siblings and continues to live there today. In her spare time she enjoys outdoor activities, reading, listening to country music and enjoys most of all spending time with family and friends.
Cindy Roi - Patient Co-ordinator
Born and raised in the Midland area and a huge lover of Georgian Bay. Cindy began her career at the Huronia Dental Centre in 2005 and she looks forward to going to work every day to care for our patients and loves working with a bunch of great people. Cindy enjoys spending time with her husband and two daughters on Georgian Bay either boating, snowmobiling, fishing or just hanging out on the dock.
Ena Amaya - Clinical Floater / Dental Assistant
Ena was born and raised in Mexico City. She moved to Toronto in 1995 and later moved to Midland in 2005 to be close to her sister. Ena joined our office in 2021 as a clinical floater and also helps with sterilization and assisting our dentists. She enjoys reading, listening to music, dancing, yoga and spending time with family and friends
Candace Leitch - Certified Dental Assistant
Candace began her dental journey in 2014 to become a Dental Assistant. She graduated in 2015 from the Toronto Dental Hygiene and Auxiliaries College of Toronto, passing her NDAEB the same year. She has been a certified level 2 dental assistant for over 7 years, being involved with the Ontario Dental Assistants Association, and frequently continuing her education with journals, and partakes in the Ontario Dental Association convention, the Annual Spring Meeting, held in Toronto. Before becoming an assistant, she took courses for Psychology at Laurentian University as she has always wanted a deeper understanding of the human mind, and it helps in her daily role having to put people at ease and comforting them chairside. When Candace isn't working, she enjoys spending time at the cottage with her boyfriend Alex, daughter Summer and their dog Chloe. She also enjoys fishing, house decorating and organizing in her downtime. She has recently moved up from Angus to Elmvale, and is still learning all the quirks that Midland has to offer. You can frequently hear Candace say "team work makes the dream work" and is glad she is a part of a well rounded team at Huronia Dental Centre.

Jensen Belcourt - Registered Dental Hygienist
Jensen grew up locally in Tiny, and lived in North Bay for three years while attending Canadore College. she has been practicing dental hygiene at Huronia Dental Centre since graduating and she is enjoys it. In her spare time Jensen likes to do fun and creative diy projects and spends her time outside especially during the summer months, biking and playing baseball.
Cindy Cooper - Certified Dental Assistant
Cindy graduated from Georgian College in 2008. After graduating she started working at a practice in Midhurst before coming closer to home. Cindy has been with the Huronia Dental team since 2017. She enjoys learning new skills and keeping current with continuing education courses. Cindy was born and raised in the area and has moved to Port Severn with her family. Her passions are really anything that can be done on Georgian bay, however, if she had to choose just one, it would be sledding. She also enjoys rollerblading, biking and camping.
Debbie Russell - Patient Co-ordinator
Debbie joined the Huronia Dental Centre in 2003 on a part time basis as a patient co-ordinator contacting patients to schedule their dental hygiene appointments and assisting with front desk. She now works three days a week and very much enjoys interacting with our patients. When not at work she enjoys spending time boating, hiking and just relaxing with family and friends. Debbie admits that her favorite pastime is spending time with her four beautiful grandchildren who continue to keep her young.
Sheryl McConkey - Office Manager
Sheryl began her dental career in 1990 in the Midland area as a receptionist in a busy dental office. She has been with the Huronia Dental Centre since 1995. Sheryl started at the Huronia Dental Centre as a receptionist and moved into the role as Business administrator in 2003 and has not looked back. Joining the Huronia Dental Centre, she feels, is one of the best moves she has made. Sheryl was born and raised in Penetanguishene where she still resides with her husband Kevin. In 1992 they began building their own home the same year they got married and continues to this day to work on their labour of love. They are the proud parents of three wonderful boys who keep them very busy. When not at work Sheryl enjoys spending her time working in her yard on the gardens, sitting by the pool and going on road trips with her family.
Michelle Holsgrove - Clinical Floater / Dental Assistant
Michelle joined our office in 2018 as a dental floater working in sterilization as well as assisting. She relocated to Midland in 2001 and is happily married and a mother of two. She enjoys boating, swimming and hiking on Georgian Bay with her family and friends and taking her lab for walks. Michelle is looking forward to her future as a team member here at Huronia Dental Centre.